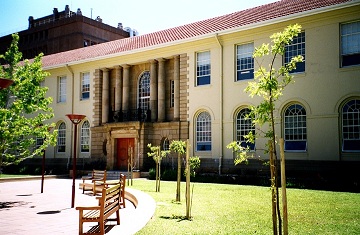 Health Sciences Campus, UCT
This OER contribution will expand on Course 1 only, but will first locate the course within the context of the programme.
The Faculty of Health Sciences offers a Post Graduate Diploma in Health Professional Education to enable working health professionals to reflect critically on the theory and practice of teaching in the classroom and clinical context and to assist in ensuring that health professionals are competently prepared to meet the health needs of the country. Course participants' knowledge and experience in health professional education will be strengthened in the areas of teaching and learning within a Primary Health Care system and curriculum.
The interdisciplinary programme draws on selected theories of learning, teaching and assessment in higher education, health sciences education and approaches to health service delivery.
The programme consists of 4 compulsory courses of 30 credits each. The courses are:
Course 1: Teaching and Learning Theories in Health Professional Education
Course 2: Learning and Teaching Practice
Course 3: Assessment in Health Professional Education
Course 4: Curriculum Development and Course Design
Purpose of the Qualification
The programme is based on adult learning principles. The educational methodology encourages critical engagement with relevant theories related to teaching, learning and assessment. The courses cover current thinking, practice and research in the field of health professional education. A strategic goal of the programme is to contextualise health professional education within the Primary Health Care Approach to inspire health professionals to participate in the transformation of the health system.
On completion of the programme students will be equipped to:
Advocate for service delivery and education that is supported by a Primary Health Care Approach
Critique teaching, learning and assessment processes and motivate for research-led or evidence-based change.
Exercise leadership through innovation in health professions education, theory and research.
Facilitate student learning within all learning contexts, including contexts that are challenging, complex and resource constrained.
Critically reflect on the role and practice of clinical educators in evaluating their own teaching and student learning.
Critically appraise theoretical and research literature related to health professions education and make sound judgements based on best practice in selecting teaching and assessment methods.