Main page content
Click to collapse
Be the Facilitator (Optional Timing) - mandatory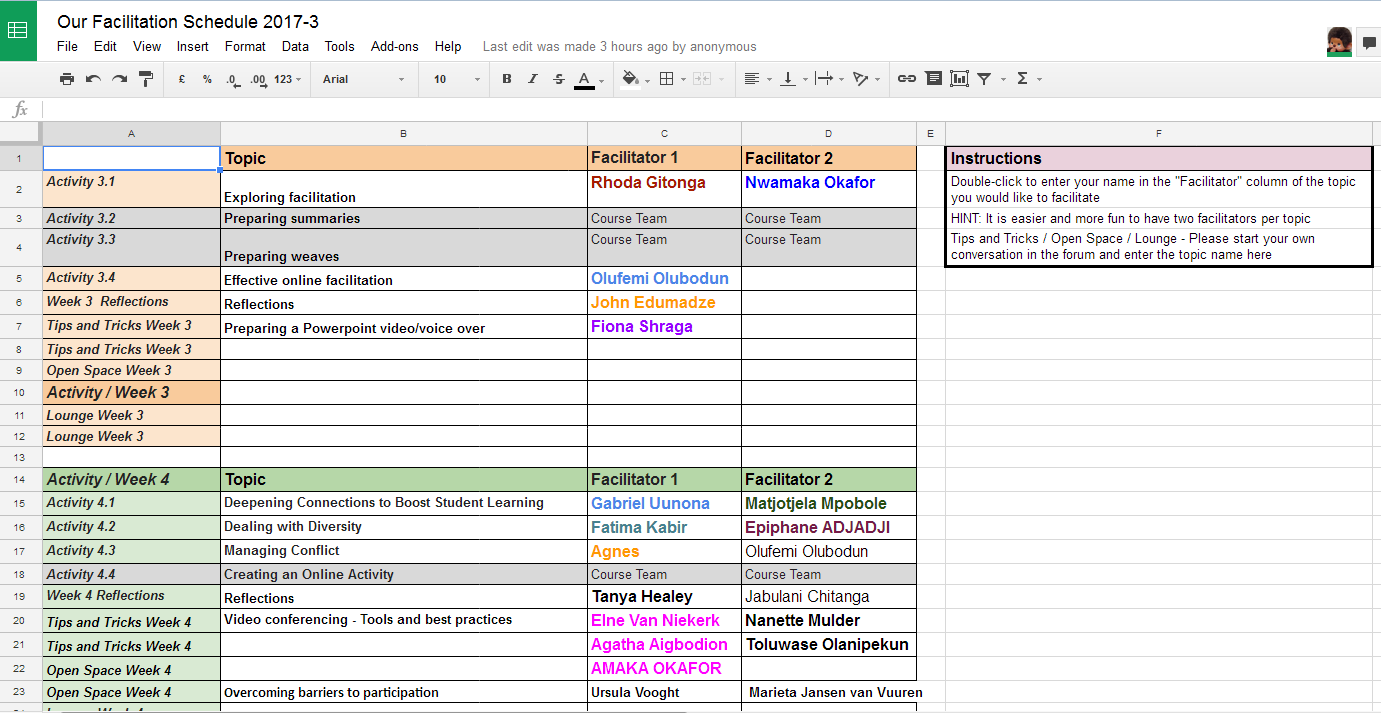 In the journey from being an online student to being an online facilitator all course participants will need to take advantage of opportunities to facilitate in Week 3, Week 4 or Consolidation Week 2. 
Purpose: To facilitate an online activity and to reflect critically on this experience.
Task: 
1) Choose a forum topic, or add a new topic, in our shared Google spreadsheet (Activity 2.5) for your Facilitation activity
2) Facilitate the forum either by yourself or with one of your course colleagues
3) Note your reflections and write a blog post in your Learning Journal of up to 500 words on the following:
- what went well,
- challenges experienced,
- ways to improve your online facilitation. 
Tools: Forum and Learning Journal
When: Week 3, Week 4 or Consolidation Week 2