Content begins here
Main page content
Click to collapse
I. Information sheet for patients with discharging ears
II. Identifying hearing loss in children
III. Caring for hearing aids
IV. Care of the ears: important DOs and DON'Ts
V. Noise and hearing loss
I. Information sheet for patients with discharging ears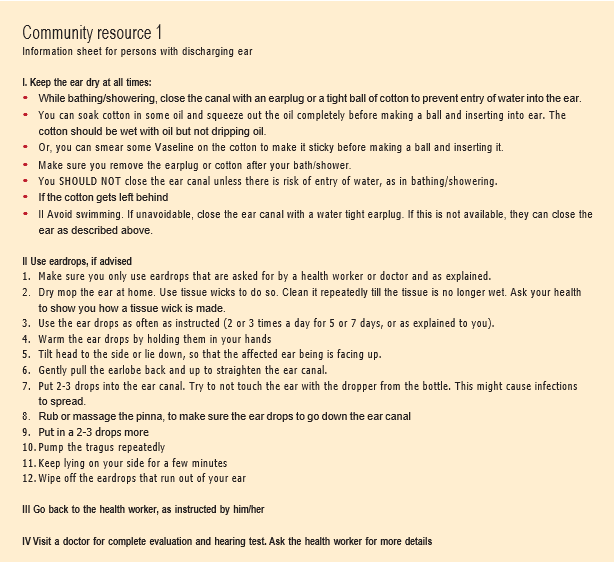 NOTE: At times treatment does not work, or only works for a short time. If a person often has pus from the ear, an operation to repair the ear drum might be required. A patient with long-standing ear discharge should consult with an ENT doctor.
II. Identifying hearing loss in children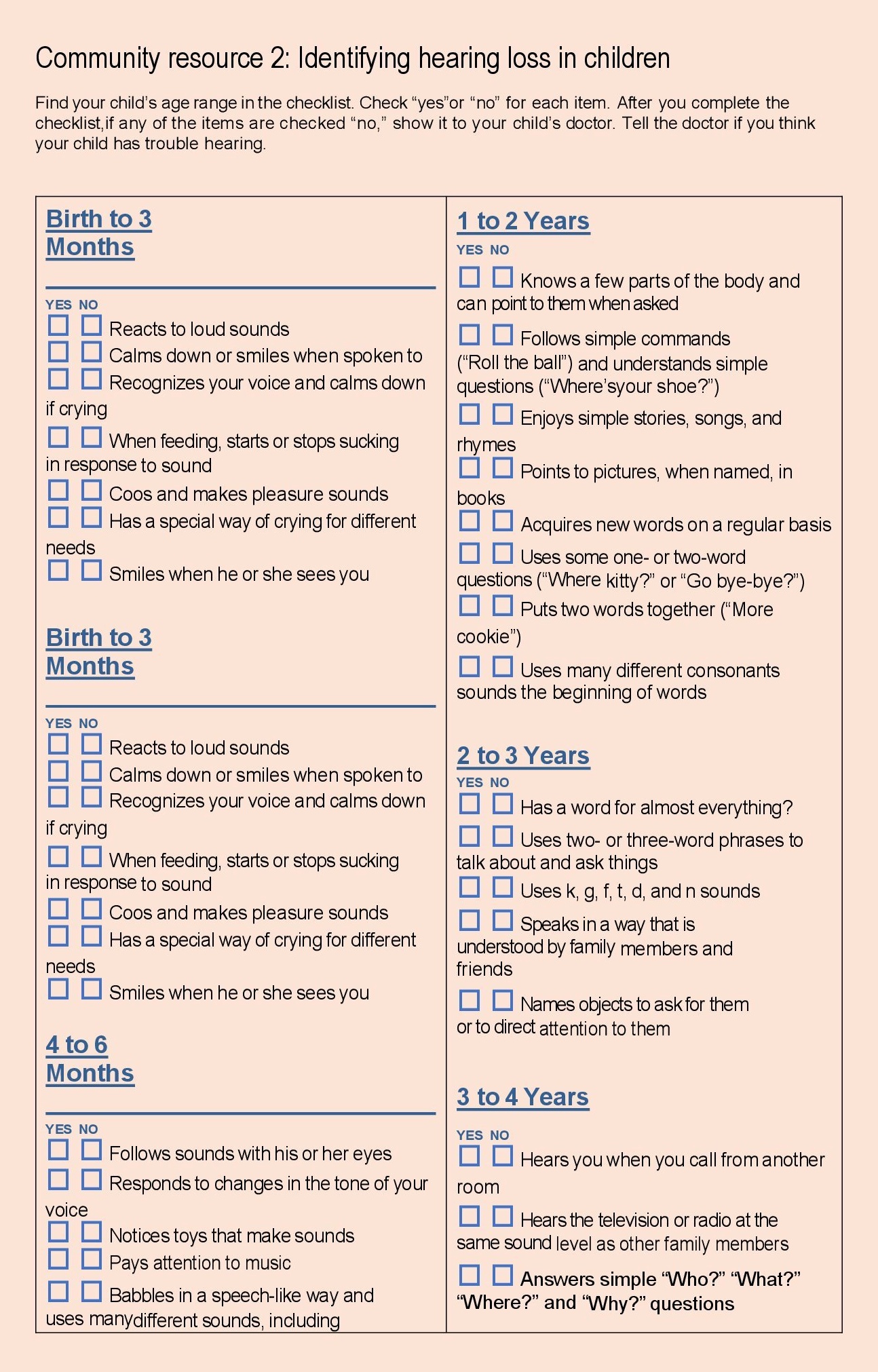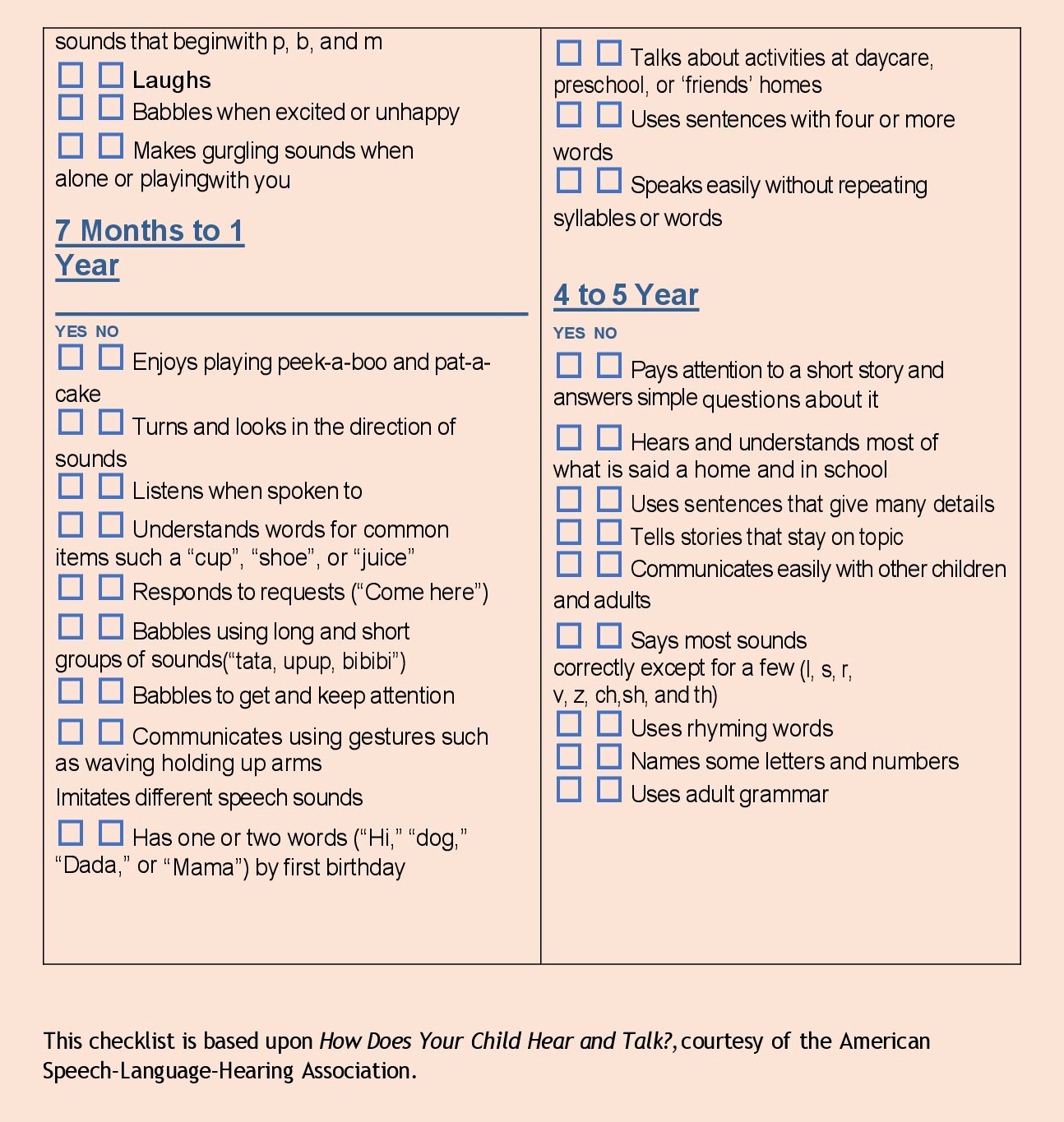 III. Caring for hearing aids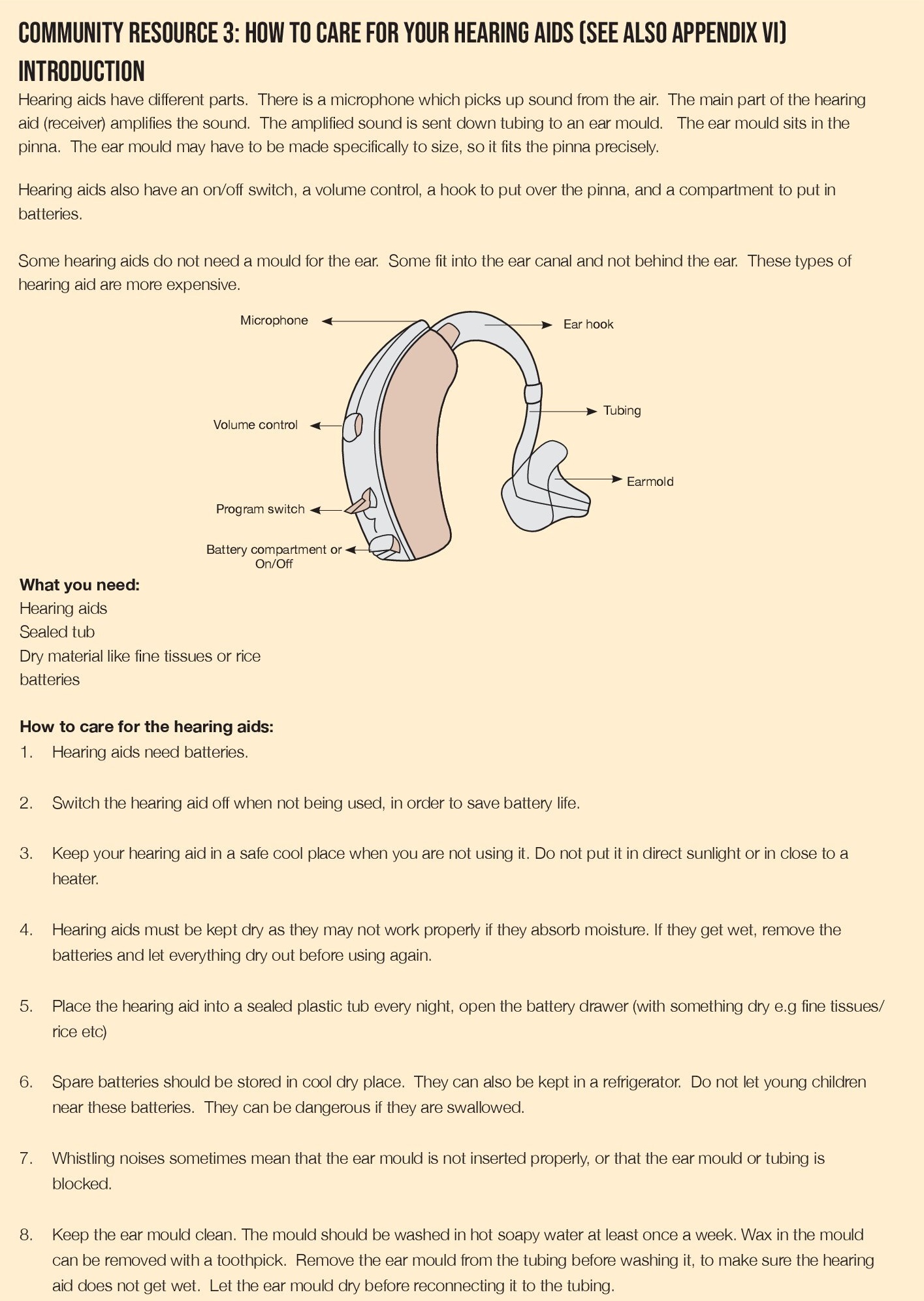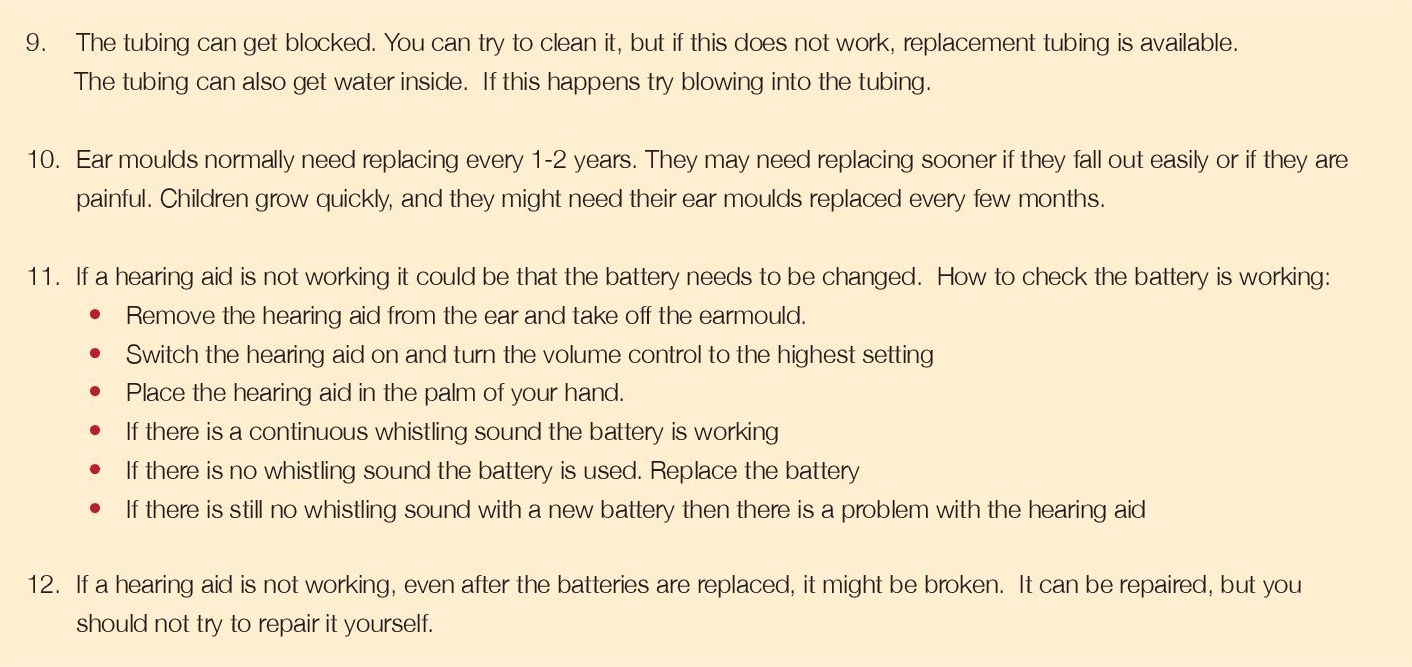 NOTE: Use of hearing aids is NOT recommended if you have an ear infection. Consult the health worker or a doctor.
IV. Care of the ears: important DOs and DON'Ts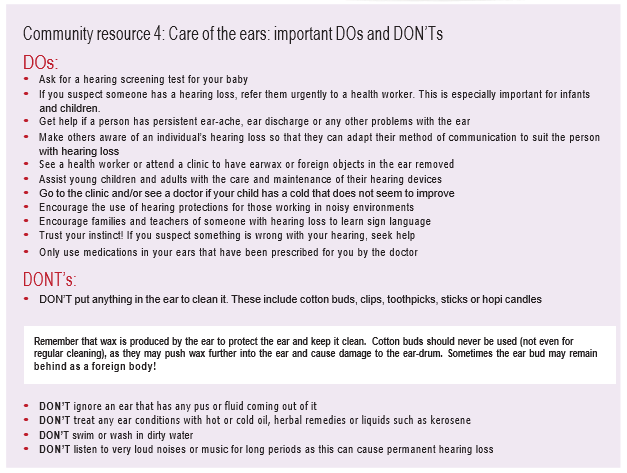 V. NOISE and HEARING LOSS