Content begins here
Main page content
Click to collapse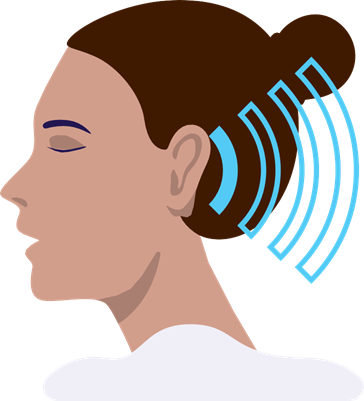 LEARNING OBJECTIVES
By the end of this module the learner should be able to:
Discuss the common causes of hearing loss and how these may be prevented
TERMINOLOGY
–– Birth asphyxia
–– Consanguinity
–– Earplugs, earmuffs
–– Genetic (hereditary) causes
–– Genetic counselling
–– Headphones
–– Ototoxic medicines
–– Safe listening practices
6.1 WHAT CAUSES HEARING IMPAIRMENT?
Many causes at the different stages of life can affect one's hearing and lead to hearing loss. These are summarized below: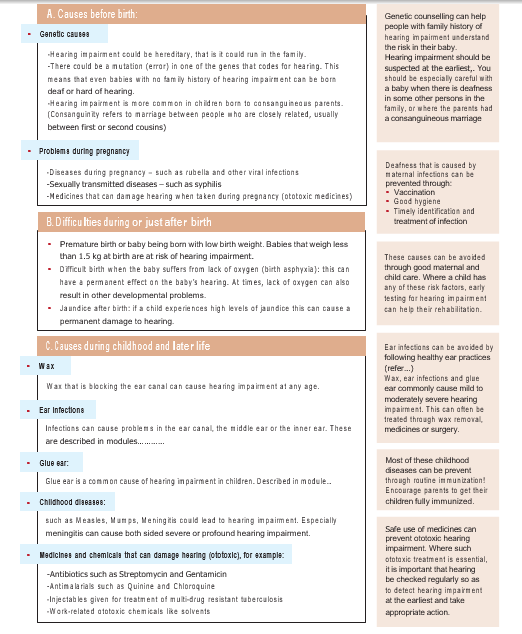 1Genes are codes in our bodies that tells the body how to develop, grow and work. An error in the part of the code that affects ear and hearing would lead to hearing loss.